Making life a whole lot better
EFT is  a remarkable technique to bring calm to chaos and turn inner turmoil into inner peace in no time flat.  The process is quick, safe and reliably brings results so you can  begin to live the life you are meant to. Overcome limiting patterns and unruly emotions that keep you bound and tied.
Out of balance emotions affect family life, relationships and career alike  – it almost seems as if life just stops working and  before too long  there's no way out of the mess.
Supercharge coaching results and enjoy personal freedom to walk your own path with courage and grace . 
EFT quickly sorts out emotions that are behaving badly
so first things first, GIVE YOURSELF A BREAK !
this life gig is not supposed to be so damned hard . . .
Resolve
Anger, Bad Temper
Blame, Guilt, Remorse
Emotional Unrest 
Past Hurts, Arguments 
Improve
Motivation & Energy Levels
Confidence, Self Acceptance
Negative Thinking
Stress Management
Overcome
Anxiety, Phobias & Fear
Grief, Sadness & Loss
Panic Disorders
Physical & Emotional Pain
Gain
New perspectives
A whole, new way of living
Satisfaction & Fulfilment
Inner Peace
Weight Loss and Body Confidence
August Special – $370*
Includes 6 private one on one sessions working through Jessica Ortner's 'Tapping for Weight Loss and Body Confidence'. The best part is you get to keep your very own copy of  this brilliant resource (with all your notations) when you're through.
save over $250 plus get a FREE book how good is that!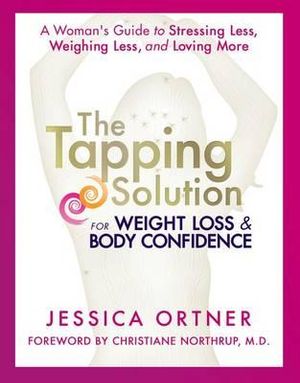 * 6 places August bookings only, complete by December 31, 2019
[ Beginners, Seekers and the Lost ]
It's so nice you dropped by, if you believe in serendipity you may say it is meant to be, maybe guided by a higher power, if not you might like to thank whatever tech channel brought you here.
My mission is to facilitate life balance and emotional wellbeing by bringing you reliable alternatives to compliment mainstream protocols, allowing you to incorporate into a life that simply works. This is a privilege and a pleasure and I am so pleased you have arrived on my doorstep 🙂
Using holistic counselling principles, you will be listened to with non-judgemental compassion and understanding. It probably does not come as a surprise but for many this is the first time they have felt really heard and it is well proven many times over that an essential element to healing past hurts is being heard and knowing someone understands what life has dealt up did really happen and it did hurt.
Settle in, make yourself comfy, have a look around and check out what's on offer.
You can book a session online or call for further information. If you like to keep a little distance and have some questions please send an enquiry which you can find on the contact page. 
Thanks a bunch, Bev 🙂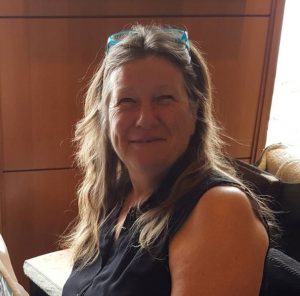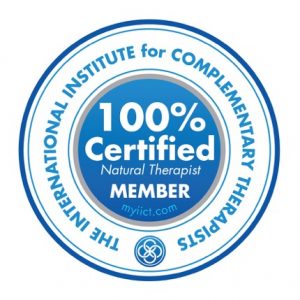 Know this is what you need?
There's really no point suffering any longer than needs be, go ahead book your session and let's create some magic!

Messy Emotions | Difficult Behaviours | Negative Thoughts | Painful Feelings
[ conquer unruly emotions ]
Enjoy rational conversation
Freely express needs, desires
Improve anger, bad temper
Relieve resentment, jealousy
Accept past wrongdoings
Let go of blame, guilt, remorse
[ and stop feeling broken ]
Stress and overwhelm
Phobias, fear and anxiety
Negative thought patterns
Self acceptance
Emotional eating
Improve body confidence
Relieve insecurities
Guilt, anger, remorse
Freely express needs, desires
[ in bereavement, grief and loss ]
Accept what has happened
Relieve overwhelming sadness
Gain relief from painful thoughts
Let go of blame, guilt, remorse
Move through grief and loss
Resolve unpleasant memories
Move on from traumatic events
[ Coaching for Resilience ]
Tame what creates inner turmoil and outer chaos
A Calm Life is a coaching program that focuses on restoring calm to body, mind and spirit. You will learn processes to manage personal stressors and well documented methods to retrain your brain to seek relaxation amidst the chaos. Techniques includes awareness of thought, mind and body retraining for relaxation, mindfulness, emotional regulation.
[ Holistic Perspectives Coaching​​ ]
Satiate the yearning for something more 
A Balanced Life is a coaching program that follows a structured pathway of inner work, energy work and self care discipline that will allow you to intentionally create the life you desire. To restore the elemental necessities of a life worth living demands that you do the work and this is where coaching shines. Brightly. You will receive support, accountability and guidance to keep you on the right path and maintain growth as you step up and into the life you seek.
[ Journeying to Reconnect ]
Nurture your essential and rejuvenate your Soul
Working with intention and holding space to access the ethereal unknown through visualisation, meditation and (or) oracle cards will allow you to reach a depth of wisdom that brings solace and comfort as you clear the shackles that bind you.
All you have to do is reach out to find the light – no point in staying lost out there forever 😉
Schedule a time to have a chat about where you are, where you want to go and discover what can be done to make life better.
Select a time that works for you, show up and let's see what really is possible.​